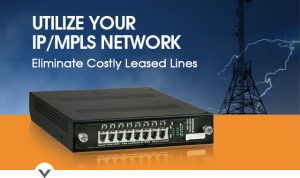 Preserving Your 4-wire Analog and TDM Devices
Telcos are terminating leased line services and increasing monthly rates as the lines become more difficult to maintain and quality degrades. With products based on TDM over IP technology, TC provides a line of Legacy signal to IP gateways to help you preserve your legacy equipment.
Using LAN, Microwave, WiMAX or
Fiber Links, connect your existing:
✔ SCADA RS-232, RS-422 signals via IP
✔ Connect remote Radio Receivers via IP
✔ Data Modem to Data Modem via IP
✔ Fax to Fax via IP
Learn more about Leased Line Alternatives
Application
Leased Line Replacement Application Diagram
Contact Us by Phone Contact Us by E-mail Visit our Website
949•852•1972 sales@tccomm.com www.tccomm.com
In Business for Over 25 Years
Specializing in industrial networks since 1991, TC Communications is renowned for developing innovative
communications solutions such as its gigabit Ethernet/IP platform, the JumboSwitch®. Our Ethernet, voice and data
communications products have been deployed in more than 10,000 utility, transportation, industrial, oil/gas,
government & military networks worldwide.
About TC Communications