Entre Solutions II supports your network, desktop, servers and applications by providing effective IT consulting services. We have a staff of skilled IT engineers to help you no matter what your size or budget is.
We use clear communication, to establish true partnerships with our customers. Our technical expertise allows us to develop innovative solutions to solve your problems.


Virtual IT Services
Technology Experts
Experienced Staff
Fast & Effective Service
Reduce Cost
Eliminate Headaches
Virtual IT Department
Entre Solutions II is your Virtual IT department. Our IT expertise makes your organization run reliably and efficiently. Utilize the latest technologies to bring your organization to the next level. We will manage your network, workstations, servers and applications so you don't have too.
Augmentation & Consulting

Got an IT Project you need help with?
Entre Solutions II will help you get it done. We have the expertise to help your team get your project moving and fill knowledge gaps. Entre Solutions II seamlessly augments your team to provide the specific expertise or extra hands you need. Overcome your projects obstacles with our Virtual IT augmentation services.
Monitoring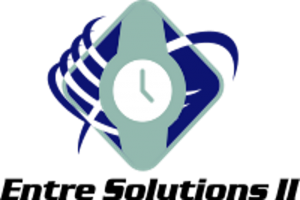 Be proactive correct minor issues before they become big issues.
Gain visibility, be alerted to problems as they occur.
Measure performance to make educated choices on when to replace or upgrade equipment.